As we are a Foundation Trust, we have the ability to develop services and operations in line with the needs of the local community. The Council of Governors consists of both elected and appointed governors who play a part in the development of the Trust and are responsible for feeding back the views of the Trust's local community.

Helen Nellist, Lead Governor

Helen's experience includes working for high-profile companies in roles focused on corporate marketing. Currently, she is acting as Deputy Principal and CEO at South Cheshire College and West Cheshire College, managing Business Development and Apprenticeships, Marketing, PR and Communications and also International recruitment and provision. Her leadership and impact has been recognized by Ofsted in December 2016, as Helen led West Cheshire College to a successful merger with South Cheshire College, ensuring a strong financial foundation for the College. Helen is also a member on the Trustee Board for Blacon High School, a Governor at Upton High School and a Director of the West Cheshire and North Wales Chamber. In her role as a CWP Governor, she aims to actively contribute to addressing mental health issues in the benefit of the service users.
Peter Ashley-Mudie
Alongside being a Service User, Peter has a background in Social Working which involved helping Children and Families and holds an Advanced Diploma in Counselling and Psychotherapy. He is also a Lived Experience Connector for CWP along with being a Volunteer for the Trust for the past 10 years. Peter is also a Trustee of Wirral Churches' ARK project which focusses on Service Delivery for the Homeless. Peter is keen to ensure the Service Users voice is heard in the continued development of CWP services in both community and hospital settings.
Joseph Gavin
Joseph has worked within private services caring for the elderly, facilitating personality disorder training for CWP and also creating leaflets on complex mental health issues. He has contributed to different policies and groups within CWP, such as sexual safety, and has also become an equality, diversity and inclusion champion and chair of the Rainbow Tree Network (our LGBT+ staff network). Joseph considers himself a person who listens, and an advocate for those who are unable to do so, due to mental ill health. Joseph has a special interest also in service development and other interests, including his involvement in LGBTQIA+ awareness. Joseph has a diagnosis of personality disorder, which has helped him to train staff to help them to deliver the best care and for which his training has been shortlisted for a Health Service Journal (HSJ) award for Co-production and Engagement and highly commended for Training and Education with the HSJ in 2022. Joseph has also been shortlisted for Service User of the Year Award with the Royal College of Psychiatrists in 2021. Joseph has been in mental health services since the age of seven and he would like to give back to the NHS as its services helped him when he severely struggled with his own mental health, and he now uses his experiences to help others.
Beverly Greenwood
Beverly has experience of being a therapist for children with autism. She has personal experience of mental health and has been a service user in the past. Beverly decided to become a governor as to help advise doctors and specialist in the NHS of the services and provide from a patient and users point of view. Together we can help improve the service the offer to their patients. This way both the NHS and user can get the very best outcome.
As someone who has used many different departments of the NHS for myself and especially on the mental health side for my son. Beverly feels that she has a knowledgeable insight into how the service is provided and where improvements could be made. Beverly would like to use this knowledge to help other people who may need advice how to gain the best outcome for themselves or others they know.
Elaine Marsh
Elaine has 10 years' experience as a Business Manager working within Cheshire and Wirral Partnership NHS Foundation Trust. After leaving CWP Elaine took up a post as a manager with the North West Borough Healthcare Trust for two years before joining the CCG as an Executive Support Officer from which she has recently retired. The roles in which Elaine has undertaken through her career have enabled her to understand the needs of the local community. Elaine's connections with CWP remain through her husband who is a Service User, the experience from which enables her to bring balance and an independent view.
Rob Robertson
Previous experience as Non- Executive Director of a Primary care Trust and six years as a Public Governor for Cheshire and Wirral Partnership NHS Foundation Trust. In supporting and representing Service Users and Carers, I'll work in my governor role to actively help children and adults . Two areas of interest are firstly, co-operation between local statutory services, e.g. Local Authority, Police services and NHS Services; secondly encouraging help for people, through peer to peer support, before they need a clinical diagnosis.
Tim Seabrooke
Tim is a service user/ Carer governor who lives in Wirral with his wife who is his main carer. He comes from a software engineer background, owned his own company and has worked for a disabled charity based in London. He has a keen interest in mental health and wants to use his experience of being a service user to help shape services and have a positive impact as a governor.
Katy Vincent
Katy is a high impact professional with many years' experience in all facets of operations within innovative high-profile corporations and has scaled a start-up through to successful acquisition within the accounting arena. Katy is committed to supporting a diverse, equitable and inclusive society, and has areas of expertise in corporate governance, regulatory compliance, risk management and transformation leadership.
Elizabeth Stanley
Elizabeth is a parent carer to a young adult with severe learning difficulties and epilepsy.
Elizabeth has worked in a variety of settings, to include Special Educational Needs within secondary education and has more recently set up a social enterprise supporting families of children and young people with Special Educational Needs and Disabilities. Elizabeth is also a member of the National Institute for Clinical Excellence's (NICE) Committee for children and young people with severe complex needs and integration services.
Elizabeth is also an active member of various panels within the Greater Manchester area.
Richard Agar
Richard worked for Merseyside Police 33 years, retiring at the rank of inspector. He was an elected public governor at Wirral University Teaching Hospital between 2007 and 2013, where he served on a number of committees. Richard also volunteers in community mediation and restorative justice in Wirral. Quality of care and patient experience are his main interests.
Area: Wirral
Kevin Bradburne
Based in Cheshire, Kevin is currently a Director within a charity that provides specialist support to voluntary organisations working with young people. Kevin's interests have focused on non-formal education, mental health, infrastructure support and ensuring young people have their voices heard. Kevin has written numerous articles on a variety of educational topics and has presented lectures nationally with regards to young people who are at risk of dropping out of education employment or training.
Within his role as CWP Governor, Kevin is keen to combine his professional and personal experiences to represent and advocate for people in Cheshire West and Chester (CWAC) who use the services. As a passionate supporter of the NHS, Kevin wants to help the Trust get key messages out to the public and consult with the community to provide feedback, to the Trust, on services they receive.
Area: Cheshire West and Chester
Lisa Hulmes
Lisa has been a Clinical Psychologist for 22 years, 20 years of which has been with CWP. During her career she has worked predominantly with older people (over the age of 65) and has worked in a variety of different settings.
She is currently the clinical lead for older adults in the step 4 primary care psychology service.
This is Lisa's first term as a Governor and she is looking forward to working with fellow staff, Governors and the public to enable the Trust to meet the inevitable challenges it faces going forwards with optimism and innovation.
Area: Clinical Psychology
Gill Thompson
Gill qualified as an occupational therapist in 2000 and started working for CWP in 2001 after working as an occupational therapist in the NHS in Wales for a year.
During her time with CWP she has worked across the three Mental Health Inpatient services in the Trust in Acute Care, as well as some time in physical health and community mental health for older adults at the start of her career. She is currently the Lead Occupational Therapist in the Inpatient Rehabilitation service in Bowmere Hospital in Chester. During this time she has developed a strong network with other Allied Health Professionals (as well as with other clinical professionals in many different teams), which supports her ability to put forward Allied Health Professional Views to the Governor's and feedback from the Governor's meetings as required across the Trust via her extensive network.
Gill has also worked alongside her CWP post for two years as a CQC Specialist Advisor until 2020. She inspected other services around the UK in her role with them, which has helped her to understand the role of the CQC and share best practice from around the country with colleagues at CWP.
She feels very fortunate to have gained this role as a Governor representing AHPs and hopes to use the knowledge and skills she has built up over the years to help influence the provision of care to service users and staff in CWP in the future.
Area: Therapies
Thomas Owens

I have experience as a Support Worker and more recently as a Mental Health Nurse working on adult and CAMHS acute wards. My job currently is in the Community Mental Health Team.

I believe that many of my other working experiences allow me to offer great insight in my role as Governor. These experiences come from a wide background, to include employment within CWP, roles within the Cheshire Fire Service, volunteering in Ghana and working in a children's home. Each one of these job roles allowed me to work with individuals from varied backgrounds and beliefs, enabling me to engage effectively, building a trusting relationship to offer person centered care.

Area: Nursing
Richard Banahene
Richard has over 20 years' experience as a Mental Health Nurse within CWP. Alongside his role as Clinical Lead, Richard is a qualified Non-Medical Prescriber.
Richard is confident that his experience will enable him to represent the views of Nursing staff at Governor and Board meetings, respectively. Richard has a passion for ensuring that staff are able to reach their best potential and that effective service is delivered to the population which CWP serves.
Richard is most grateful to his colleagues for electing him as Governor. He believes that the role of Governor is an exciting opportunity and believes that happy staff provide excellent services.
Area: Nursing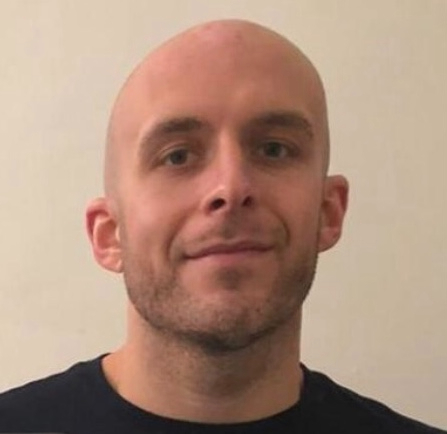 Paul Jones

Paul is a Specialist Dietician, working within the Eating Disorders Service at CWP.

Paul has more than 10 years' experience within the Dietetic field and has worked in a variety of settings.

Area: Therapies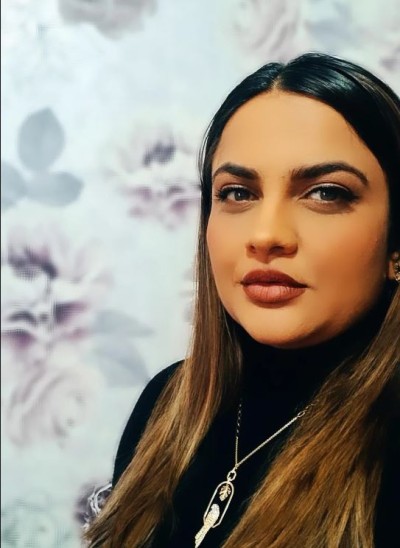 Fatemeh Parsian

Fatemeh has worked for CWP since 2019 and has been involved with different sections of General Practice to include roles within the safeguarding team, and other roles such as carer lead, bereavement lead and medication manager.

In her current role as medication manager, Fatemeh assists the business manager with all three CWP General Practices.

Fatemeh is an advocate of compassion and equal opportunity for all, committed to ensuring an organisation which promotes ethics, integrity and the promotion of higher principles.

Fatemeh is the elected vice chair for the CWP Diversity Alliance Network and feels that her professional and lived experiences will allow her to contribute a great deal in her role as staff governor.

Area: Non-clinical
Sean Boyle
Having experience of working with CWP in its various forms, for the past 25 years, Sean acquired valuable knowledge and understanding of the full circle regarding the organisation – previous and current state of play, medium and long term action points. Working in the front line of a crisis resolution home treatment team keeps him in touch with issues CWP staff is confronted with. Over the past five years, Sean's role as a staff side RCN steward offered him the opportunity to negotiate amicable resolutions to problems which have arisen for staff in their workplace. He strongly believes that treating staff with fairness and respect is the key to providing quality care to service users.
Area: Staff side
Christopher French
Chris is currently Head of Technology, Infrastructure and Environment at The University of Liverpool, supporting research and teaching activities in the Faculty of Health and Life Sciences. He has worked in partnership with NHS Trusts, academics and patients to develop and deliver research and training to address clinical needs of local and national importance.
Prior to his current role, Chris has held other senior operational roles at the University in Life Sciences and Psychology.
Chris's academic background was in Environmental Science. Previously, Chris was an Environment Consultant and Project Director for sustainability and environmental research programmes. Through his roles, he has developed skills in project and risk management, audit and using research and innovation to drive change – which he hopes will be useful to his CWP role.
Chris lives on the Wirral and is a longstanding Chair of Governors at a local school. Through this role, he is passionate about access to support for children with additional needs.
Area: University of Liverpool
Iain Stewart
Iain represents the Wirral NHS commissioner organisation (the statutory body that buys services from CWP for Wirral residents). He is a Wirral resident himself and has worked in the NHS since 1996, starting in Liverpool and moving to Wirral in 1999. His main area of commissioning responsibilities is for primary care services (mainly GP practices but soon to include community pharmacies, dentistry and ophthalmic services) and mental health, learning disabilities and autism services.
Before the NHS, Iain worked in financial services for 15 years covering operational functions, marketing and customer research. Iain holds a BSc honours degree in Technology Management (but he still switches off and on again when faced with an IT problem!).
In 2014, on behalf of the newly formed Wirral Clinical Commissioning Group, Iain secured Stonewall Champion status for the organisation to help improve organisational cultural beliefs and behaviours.
He believes commissioning of services should be limited to the "what" and "why" so care providers such as CWP can innovate the "how" through maximising the skills and expertise within their organisation.
As a new Cheshire & Merseyside Integrated Care System establishes from July 2022 he is excited to see CWP continuing to deliver high quality care for all of its patients and bringing its proven pedigree to influence improvements to the wider health and care system.
Area: Cheshire & Merseyside Integrated Care
Would you like to be a governor at Cheshire and Wirral Partnership NHS Foundation Trust?
Visit our 'become a governor' page to find out more and complete a nomination form.