The Big Book of Best Practice is one of our flagship publications and showcases best practice ideas and innovative ways of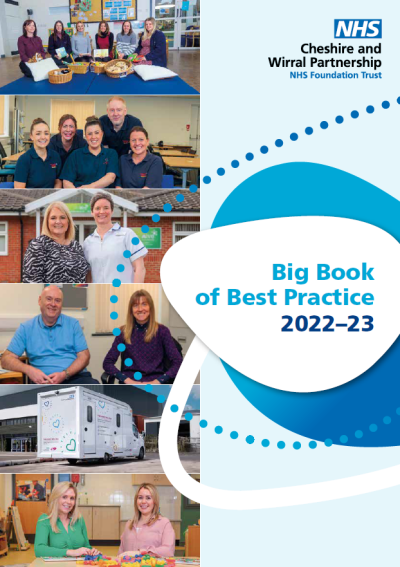 working across CWP. It promotes what good healthcare looks like and celebrating the positive outcomes we achieve for our service users. The book has become a fantastic tool for sharing experiences across the Trust and has facilitated improved services and better care.
Read our Big Book of Best Practice 2022-23
The Big Book of Best Practice for 2022-23 is now available to view online! You can download a printable PDF of the book below or alternatively, you can view the entries that made the final book from each of our care groups on our website via the buttons below.