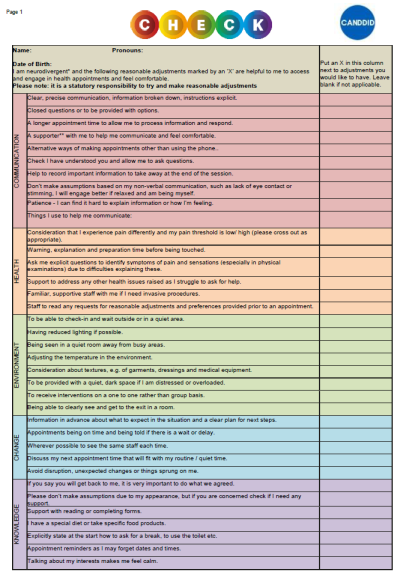 In this section you will find the 'CHECK' reasonable adjustment checklist. The checklist has been designed to help make health appointments comfortable and accessible for neurodivergent people.
The checklist focuses on five main areas:
Communication
Health
Environment
Change
Knowledge
You can access the latest printable version of the Checklist here.