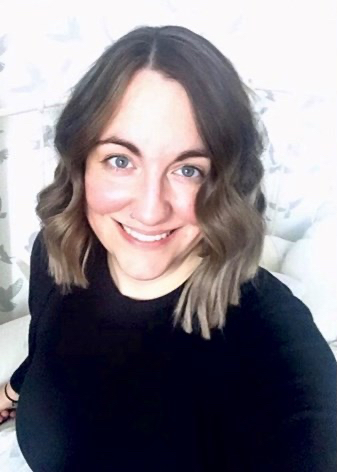 My name is Maxine Jones and I live in Northwich. I used to be a secondary school technician and classroom assistant, at the Grange School in Hartford.
Now I work as a senior psychological wellbeing practitioner for the Cheshire and Wirral Partnership NHS Foundation Trust (CWP) Wellbeing Hub, based in Winsford. It is one of our Improving Access to Psychological Therapies (IAPT) services and is a hugely rewarding role and one that I thoroughly enjoy.
However, I was also once a service user, and this is my story.
In 2014 I started to experience some challenges with my mental health. My partner was going through some difficulties with his employer which would eventually lead to redundancy. I had recently had a baby and was filled with worry about what I was going to do next.
Panic attacks started to be a thing in my life. I'd never experienced them before and found them terrifying. I was feeling anxious and I didn't know it at the time – but I was also experiencing symptoms of depression. It felt as though my mind wasn't working as it had been before and I didn't feel able to work as well as I had been.
Eventually, I went to see my GP. They made me aware of this thing I hadn't heard of before called an IAPT service. IAPT stands for Improving Access to Psychological Therapies. I didn't know it then, but the next six months would be a life-changing experience.
Initially I was quite fearful. I felt like there was a stigma attached to what I was doing and was worried that I would face judgement for how I felt. I shouldn't have worried. In IAPT services everyone is treated as individual with their own thoughts and feelings. I wasn't compared to anybody else.
I started my IAPT journey at step 2. After six sessions I was moved up to step 3 – where I would have a further 12 sessions involving Cognitive Behavioural Therapy (CBT). This involves looking at your thoughts feelings and behaviours, including physical symptoms; how they all affect each other and the overall impact they have on your mental wellbeing. At the time I didn't fully appreciate how your physical wellbeing and mental wellbeing could be so linked. It opened my eyes and felt like a real 'lightbulb moment' for me.
In time over the six months, I improved dramatically. I quickly established that when it comes to IAPT services, you get out what you put in. You have to be engaged and want to get better. From breathing techniques to worry management, and other interventions I was able to really get back on my feet and was back to my old self. Like I said before, it was a life-changing experience.
Fast forward to 2018 and I still remembered my experience. I saw an opportunity to go for some counsellor training, doing an evening adult education course. After this, I started to consider returning to work after leaving my job in education due to my mental health, and decided to apply for a job at CWP, at the very service that had helped me out so much before.
I was successful and have since been made step lead as a psychological wellbeing practitioner at the Wellbeing Hub. It's a wonderful job and I really like the feeling of helping people out and supporting their journey to better wellbeing. I can also really relate and empathise with the people who refer themselves into the service. I can see things from their perspective as I was once in their position.
I understand how people may have difficulties communicating their thoughts and feelings. I've been there myself. It's really rewarding to know I can use my experience to help someone get those feelings out – for their own benefit.
What I would say to anybody who is considering referring themselves to IAPT, is the sooner that you do it, the easier the process is. Like with any treatment, the worse your situation gets, the longer it takes to treat. I don't have any regrets about my decision to refer myself.
Now working for the service that helped me, I can confidently say that we treat everybody as an individual and will assess intervention needs on a case-by-case basis. What works for one person, may not be appropriate for someone else.
But we will always listen, care and do our best to support anyone who comes to us for help.