This Mental Health Awareness Week CWP is raising awareness of anxiety and services available to help support people.
Held annually in May, Mental Health Awareness Week is a national campaign organised by the Mental Health Foundation. This year, the theme of the campaign is 'anxiety', aiming to inform people of the issues surrounding anxiety, as well as providing tips on how to manage feelings of anxiety to stop them getting out of control.
CWP chief executive, Tim Welch, said: "Everyone has feelings of anxiety at some point in their life, whether that be a job interview or a looming exam. During times like these, feeling anxious can be perfectly normal.

"But with the impact of the pandemic still being felt and a cost-of-living crisis which brings its own problems, it's also understandable that lots of people are reporting feeling anxious. To anyone experiencing these feelings, I would absolutely reassure you that you are not alone and that help and support is available locally."
According to a recent study by the foundation, one in four adults can feel so anxious at times that it can stop them from doing the things they want to do. On a positive note, anxiety can be managed.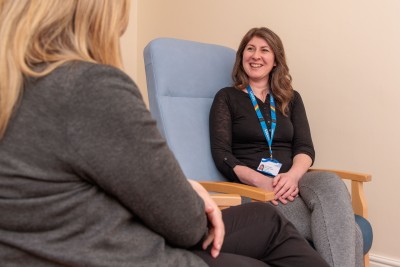 CWP provide a range of services across Cheshire and Wirral to support with mild, moderate to severe feelings of anxiety. Talking Therapies are available to everyone no matter where you live. More information, including how to self-refer is available at www.nhs.uk/help
The Shout text messaging service is also available across Cheshire and Wirral. If you are feeling anxious or stressed, text 'BLUE' to 85258 to start a conversation, via text, with a trained volunteer, who will provide free and confidential support. The Shout service is open 24 hours a day, seven days a week.
If you find that feelings of anxiety are getting severe – Crisis Cafes are available in Birkenhead, Chester, Crewe and Macclesfield and provide safe spaces for people struggling with emotional distress. They offer a welcoming environment for people to connect with others who are experiencing similar problems.
If you feel that you need urgent crisis support – please call 0800 145 6485 to speak to a dedicated call handler on the CWP all-age urgent mental health crisis line. It is open 24 hours a day, seven days a week.
Tim continues: "Our dedicated staff are available to support anyone with feelings of anxiety. If your feelings get to the stage where you find it difficult to cope – it is vitally important that you seek support. We understand that it can be challenging – but we are committed to providing the right support in the right place at the right time, depending on your needs."