This week is Occupational Therapy Week! Occupational therapists (OTs) are highly valued members of our multi-disciplinary teams here at CWP.
Occupational therapists work with people who have difficulties carrying out day-to-day activities because of a disability, illness, trauma, ageing and a range of long term conditions.
They work with people and communities to enhance their ability to engage in the occupations they want to, need to, or are expected to do or by modifying the occupation or environment to enable them to live as fully and independently as possible.
Below you can read 'day in the life of' stories from three of our occupational therapy staff here at CWP to find out what a typical day can look like for someone working in occupational therapy.
Leanne, Mulberry Ward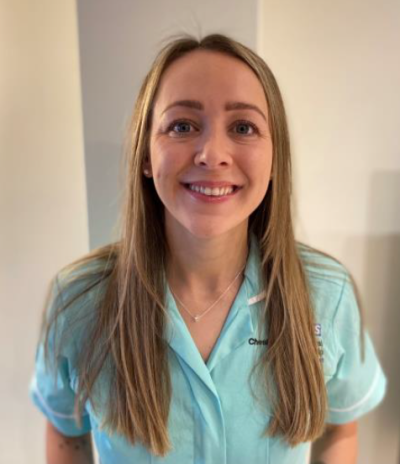 My name is Leanne and my pronouns are she/her. I am an Occupational Therapy Apprentice based on Mulberry Ward, Cheshire, which is a 26-bed acute mental health inpatient ward. I created a my 'day in the life of an OT apprentice' to share with others what my average day might look like. Learning and training to become an OT has been a wonderful experience so far - all the hard work is most definitely paying off! I feel job satisfaction everyday helping and supporting others achieve goals and engage in meaningful occupations on the ward. My mentor is very supportive and been so helpful.

Jan, Lakefield Ward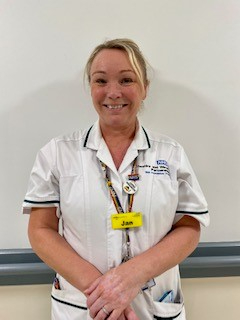 Hello all, my name is Jan Fletcher-Court. I am a Specialist Occupational Therapist working on Lakefield Ward, a 20-bed acute mental health ward in Wirral.
A typical day for me:
• 7.30am - I receive the nursing handover from the night staff.
• 8.45am - the Occupational Therapy team (qualified, assistants and physiotherapists) meets for a verbal handover. This is given before any groups start, such as relaxation in the OT department at 9.45am and ward-based groups which starts at 10.30am. The main theme is to identify any new risk and any changes in information from the previous night.
• 9.30am - the OT then meets with the consultant, nursing staff, pharmacist and home treatment team, concentrating on ensuring the patients are receiving timely care, in the most appropriate setting and for no longer than necessary.
• The day is then spent either completing occupational therapy initial assessments, home visits, and cognitive or functional assessments. If there is time, we are able to join in with the continuous ongoing assessment of patients in one of the many occupational therapy group activities.
Yesterday a patient completed a cooking assessment in the OT kitchen for leisure. She chose to cook something she'd made previously that she had enjoyed making and eating.

From this I was able to give one-to-one support, build rapport, assess her mental state, functional ability, and if deficits were identified. I was then able to problem solve with the patient to address the highlighted areas, all whilst facilitating meaningful occupation. From the OT assessment, a report is then written with risks and recommendations, which are discussed with the wider team and the care coordinator.
I have been doing this job since 2008 and l still love it!
Hayley, Psychiatric Intensive Care Unit (PICU)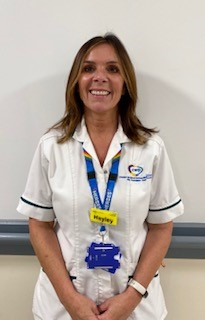 I have had the privilege of working on the PICU at Springview Hospital for 16 years. There have been many changes throughout that time, from staffing to policies and to the more complex conditions we now see. There has also been an increase in the OT presence on the ward and changes to the interventions we now deliver.
As a specialist Occupational Therapist, I provide support, guidance and supervision on the complexities of the patients and ward systems. Although these patients are usually seen as the most challenging, we are still able to provide most interventions, and we can adapt sessions following risk assessment, to suit the ward environment.
The team and I can offer:
Various assessments and interventions, both on and off the ward when appropriate
Community visits
Interventions that are meaningful to the patients
Social evenings
Individual one-to-one and group sessions daily, plus much more!
I feel part of a team and there are no two days the same. I thinks that's what keeps me motivated to continue to work in this role. I feel a sense of achievement when I see an improved outcome that occupational therapy has contributed towards.